Ways to compost goat manure and its advantages
Is goat manure compost good fertilizer?
Goat manure is a good fertilizer. It is full of nitrogen content and can improve soil amendment. Moreover, it is odorless and can save water by reducing leakage.
Solid goat manure contains 46.58% organic carbon, 1.34% nitrogen, 0.54% phosphorus, and 1.56% potassium. After composting, the contents of N, P2O5 and K2O reached 2.23%, 1.24%, and 3.69%, respectively.
Using goat manure as organic fertilizer can help gardeners grow nutritional plants and improve yields. It is a wise choice to add goat manure to garden because it is an effective way to enrich the soil. Besides, it is in granular form thus you can apply it directly to the garden without worrying about burning them.
However, you'd better not apply goat manure to the soil without any fermentation. Because there are parasites and eggs in fresh goat manure. When fresh goat manure decomposes in the soil, it will give out heat which will burn the roots of plants.
Therefore, before using goat manure as organic fertilizer, you must make compost first. Next, let's see how to make goat manure in a commercial scale.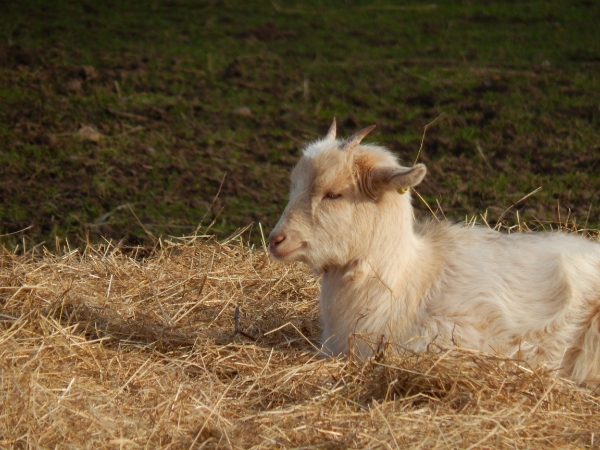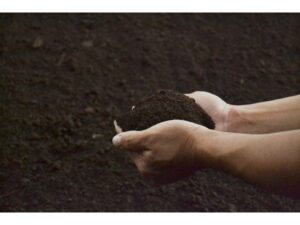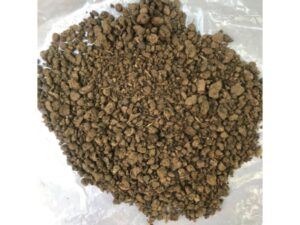 How to compost goat manure in a fast way?
To make commercial compost, you need a good helper to speed up decomposition. That is, compost turners. As a specialized composting machine, it can speed up fermentation by adding more oxygen.
Moreover, during the turning process, composting compost turners can fluff and crush goat manure efficiently. Through numerous tests, our compost turner can make well-fermented compost in 15 days.
To further meet your requirements, we design three type of composting machines for you to choose from.
Moreover, you can read our post about large-scale composting equipment if you plan to make commercial compost.